...the independent technical forum for power generation © 2019 Institution of Power Engineers
Follow us on

Technology Seminar and
73rd Annual Luncheon
20/20 Vision
Powering a New Decade
Friday 12 March 2021
Leonardo Royal Hotel London Tower Bridge, London E1 8GP
(Formerly Grange Tower Bridge Hotel)
IPowerE's 2021 Technology Seminar and Luncheon is to be held at the Leonardo Royal Hotel London Tower Bridge. The day will commence at 10.00am with a technology seminar, followed by a 3-course luncheon and guest speakers in the afternoon.
The morning seminar will comprise a multi-stream programme covering a range of technologies and subject matter, so there will be something which is relevant to everyone's business.
The annual seminar and luncheon is well established as a key event in the calendar of the power and prime mover industries and is an occasion not to be missed. Book your place now and take the opportunity to catch up on the latest technology developments and to hear and engage with internationally renowned speakers, plus the chance to network with other members, clients, colleagues and friends, old and new.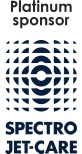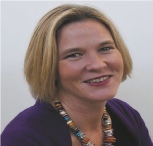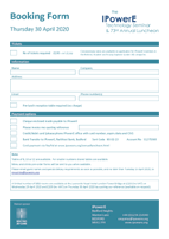 Principal Guest:
Dr Cathy McClay FREng
Head of Strategy at Sembcorp Energy
Guest Speaker:
Mandy Hickson
Former Royal Air Force Fast Jet (Tornado) Pilot